Visite-dégustation grange louisias
Event date
Start time
6:00 (pm)
Event description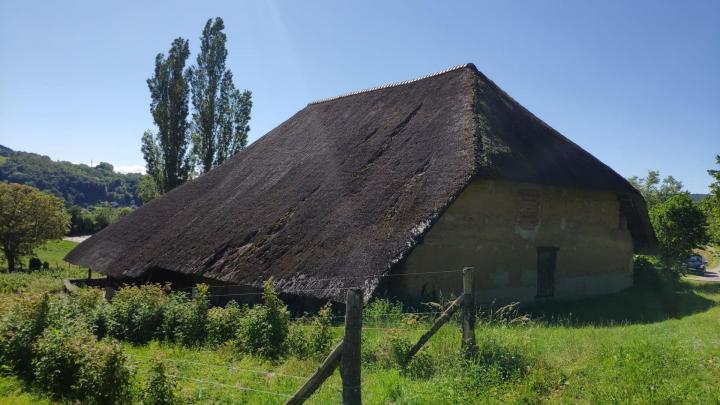 !!! NOUVEAUTE 2019 !!!


Tous les lundis en juillet/août 2019, à 18h, en partenariat avec l'Office de Tourisme de Charavines, je vous propose de découvrir La Grange de Louisias, l'un des édifices les plus remarquables de la région, avec sa superbe toiture de chaume. Venez comprendre l'histoire familiale et l'architecture monumentale de ce bâtiment classé monument historique depuis 1986... et terminez votre découverte par une dégustation fruitée des saveurs issues des vergers qui l'entourent !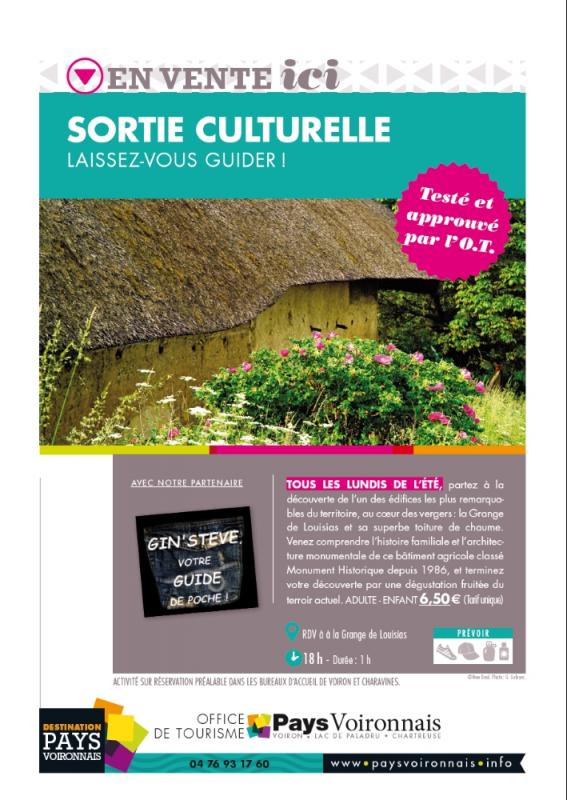 Pour participer à cette visite il est important de réserver votre place avant, pour cela l'office de tourisme teste une nouvelle billeterie en ligne, vous n'avez plus qu'à choisir votre date (tarif unique 6.50€/pers, durée 1h environ) :


Je n'ai aucun intérêt financier dans cette sortie, organisée par l'Office de Tourisme de Charavines.
J'assure seulement la visite.
Multiple registration possible?
Maximum slots available
YesEx: John (+2)
12
Exact address
meeting location
To know the exact rendez-vous point, log in!

List of registered members
(3/12 , available: 9)